There are so many things at the store right now that are my "newest" favs! Today is Saturday, the weather is a little dull outside, so why not surf the internet and make my new wishlist? Today is going to be short and sweet, getting straight to the point with what has made my heart rate elevate this a.m. Now, I just have to ask the boyfriend to make my wishlist come true:-)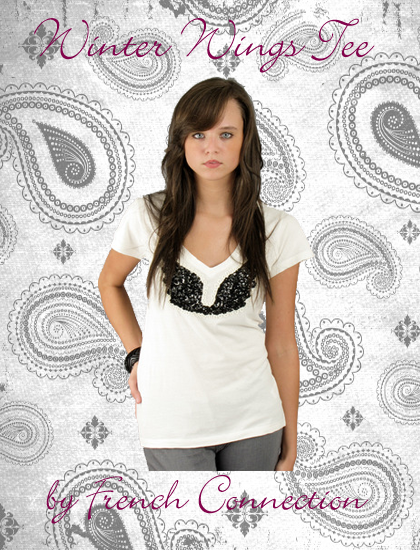 I love this winged tee! The sequin applique on the front gives it a cool and edgy vibe! I just got a really cool jacket by Threads for Thought from the store, it's kind of like a cotton moto jacket, and it would look so cute over this tee!
Can you tell that French Connection is one of my favorite lines? I love this cute sweater! It's really light weight, so its perfect for light fall & transitioning spring weather! The button-up back gives it more of an urban feel, while the front seems so innocent and sweet;-)I love anything with funky & surprising designs on them!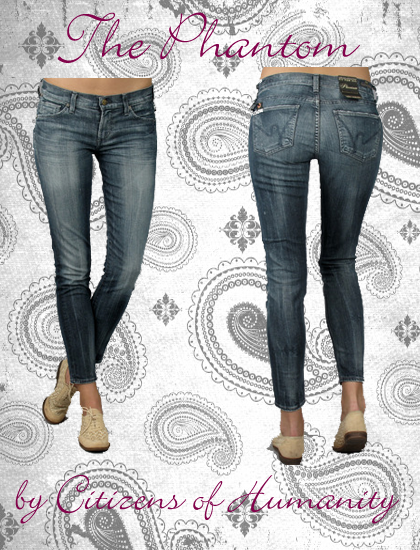 I have been waiting for these amazing jeans to come in!! This may be my most favorite pair EVER! Which, if you know me, I live for jeans so that is a major statement! Their phantom skinny is an ankle length jean, but they hit me right above my foot...so perfect length with no alterations! The semi-distressed & faded wash is so hot! I am in LOVE with this denim! IN LOVE!
I LOVE this new Envi dress! Their prints are always unique! I love the fit of this one; with the fitted bottom, you can make this a casual dress with boots or hot with heels! The print makes it perfect for a Clemson game, but its not to "Clemson inspired" where you couldn't wear it to anything but Death Valley!
Make your wishlist online & drop hints to your special someone....hopefully both our wishes will come true! Happy Saturday shoppers!