If any of you know me, then you know that I LIVE for my poodle, Bailey. I got her in December of 2005 and my life has never been the same!
When I worked at McAuley's daily, she was ALWAYS working with me. She would lay on the stool, in front of the register, & work by my side all day. Many customers knew her on a first name basis. She was such a hard little retail worker.
However, this is the position she would end up in by the end
of the day...

I DID consider myself a good mother to her. I would clothe her for the appropriate occasions/condidtions....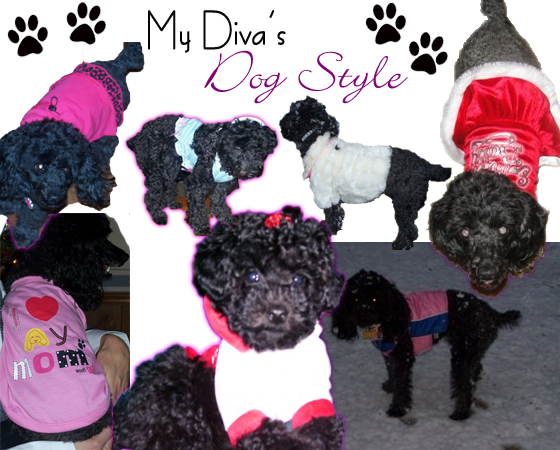 THEN, I came across TRUE diva doggy fashion! After looking at the following dog fashion show, put on by the Fashion Institute for Technology in NY, I felt like the worst mom EVER for letting my poo-girl go out of the house in some of the outfits I have made her wear! Look at these pooches truly do fashion!
The students of the Fashion Institute designed all of these clothes themselves! Check out the actual fashion show, it's the cutest thing ever!
I love dressing Bailey (she HATES it). Now, I have to step up my "cute" factor because obviously (from her previous fashion ensembles), I have some improvements to make in her closet:-)
Check out some of these websites I have had some great luck on!