I've been in Miami the past 5 days so that is why you haven't been hearing much of anything from me on here, twitter, and facebook but I am back now & have some exciting things to share with you! Yesterday, we went to the Kardashian's DASH store. They had such cute clothes, but we were hurried to make our flight so we didn't get to spend much time there trying on. I bought a t-shirt with their logo on it for $60 & silly bands that were shapes of them & other things to do with fashion for $10 (hehe, don't think i'll ever really wear them).

This is my sister and me standing out front of the store. It is located on a busy street in Miami called Washington Ave. We were unsure of exactly where it was so after grabbing a bite to eat we walked about 10 blocks to find it.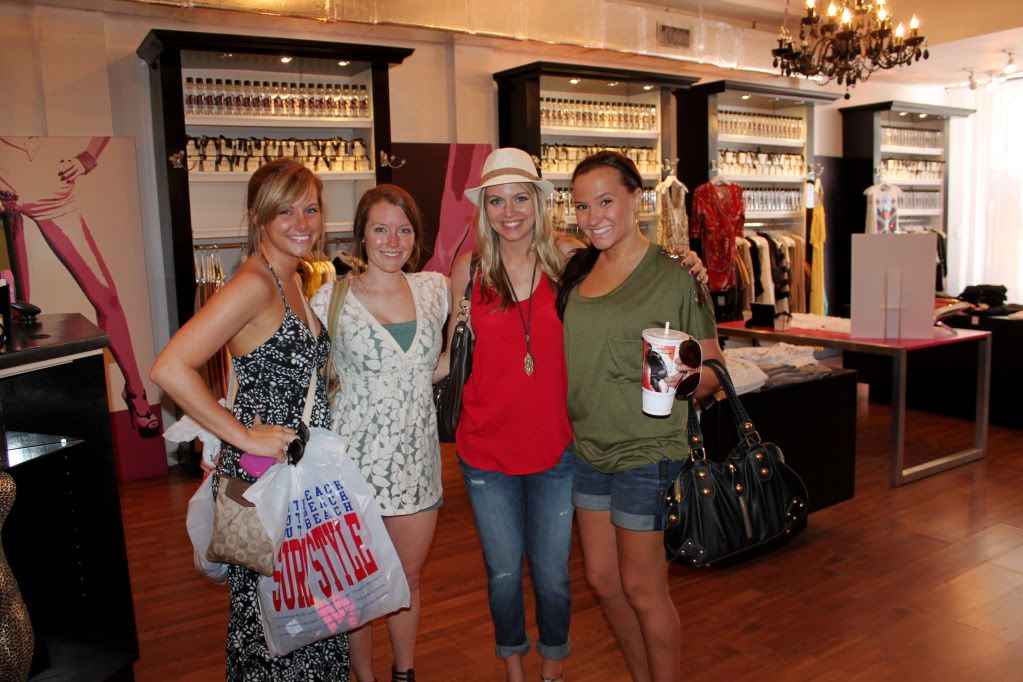 All the girls inside the store. You can notice all the water bottles lined along the top. They were see through and had a picture of all the Kardashians on the inside.