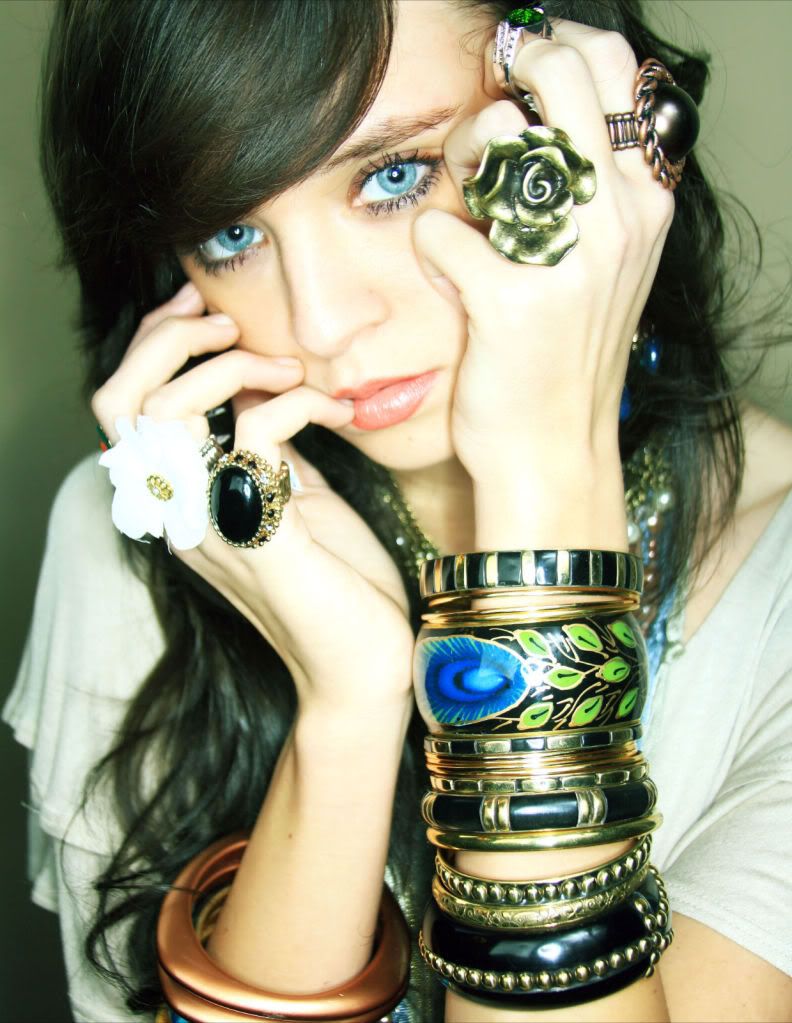 Do you have select pieces of special jewelry that is worn weekly-maybe daily? It's not long before these turn into a collection of tarnished chains, rusty necklaces and dingy pearls. Don't worry you aren't alone! Because contact with makeup, heat and air may dull and darken your favorite jewelry, all budget fashionistas need a quick guide on how to clean fashion jewelry without spending a lot of cash. No need to give your local jeweler a call because you can use common household products to clean your bling bling at home...for less!
Things You Will Need to Clean Fashion Jewelry:

Cornstarch
Alcohol
Talcum powder
Warm water
Towel
Cold water
Soft cloth
Mild liquid detergent or soap
Woolite
Cotton bag
Ammonia
Jeweler's cloth
MAKE YOUR PEARLS SHINE!

[This may come in handy with The Carolina Cup just around the corner!]
Combine 1 tablespoon of mild liquid soap or Woolite in a cup of warm water. Immerse your pearls in the sudsy mixture for 20 to 30 seconds. Gently dab your pearls with a clean cloth to remove excess moisture. Lay your precious jewels flat on a small towel to dry. **To prevent scratching of the surface, store your pearls in a small cotton jewelry pouch, away from your other jewelry.
REMOVE KINKS OUT OF CHAINS!


For tangled and knotted chains, first sprinkle them with talcum powder or cornstarch to untangle. If your knot is large or super tight, push a small straight stick pin through the middle of the tangled metal. Turn and twist the pin gently to free the tangle in the knotted chain. **To avoid discoloring and tarnishing of your favorite jewelry, store your baubles in a padded box or velvet-lined jewelry sleeve after each wearing. You won't have to clean it as often.
CLEAN YOUR GOLD FASHION JEWELRY WITH AN AMMONIA SOLUTION
Want to spruce up your jewelry before a hot night on the town? Mix 2 tablespoons of liquid detergent (like Dove or Dawn), 2 cups of warm water and 1 to 4 drops of ammonia into a plastic bowl. Soak your gold chains, rings or bracelets in the solution for a MAX of 10 minutes. Once they have soaked, rinse the jewelry in warm water to get rid of the ammonia residue. Rinse your gold jewelry in alcohol to add shine!
CLEAN YOUR SILVER FASHION JEWELRY WITH LIQUID SOAP & WATER
To clean your silver chains, bracelets, and earrings, use 4 to 5 drops of liquid soap and 2 cups of lukewarm water. Then, rinse them in a cold stream of running water and then blot with a dry towel. For stubborn stains, mix up a paste of 3 parts baking soda with one part water. First, wet your silver jewelry with a stream of cold water from your facet. Smooth the baking soda and water paste on the jewelry with a soft and clean cloth. Rinse your jewelry completely and dry on a flat small towel.
Thanks to these tips you can clean your gold, silver or pearl jewelry at home quick & easy..for less!