Yesterday was the Clemson University Welcome Back Festival. It was the biggest one yet-85 vendors and organizations! This is an event that takes place downtown on College Avenue where students can learn the many ways that they can get involved in campus and community activities. Tickets are sold for 50 cents each that can be used to purchase food samples and prizes provided by the vendors and organizations. All proceeds go to the Student Alumni Council Endowment Fund, which helps fund scholarships. Asheton, Hayley, and I went to set up our table and tell the students about McAuley's Unique Boutique.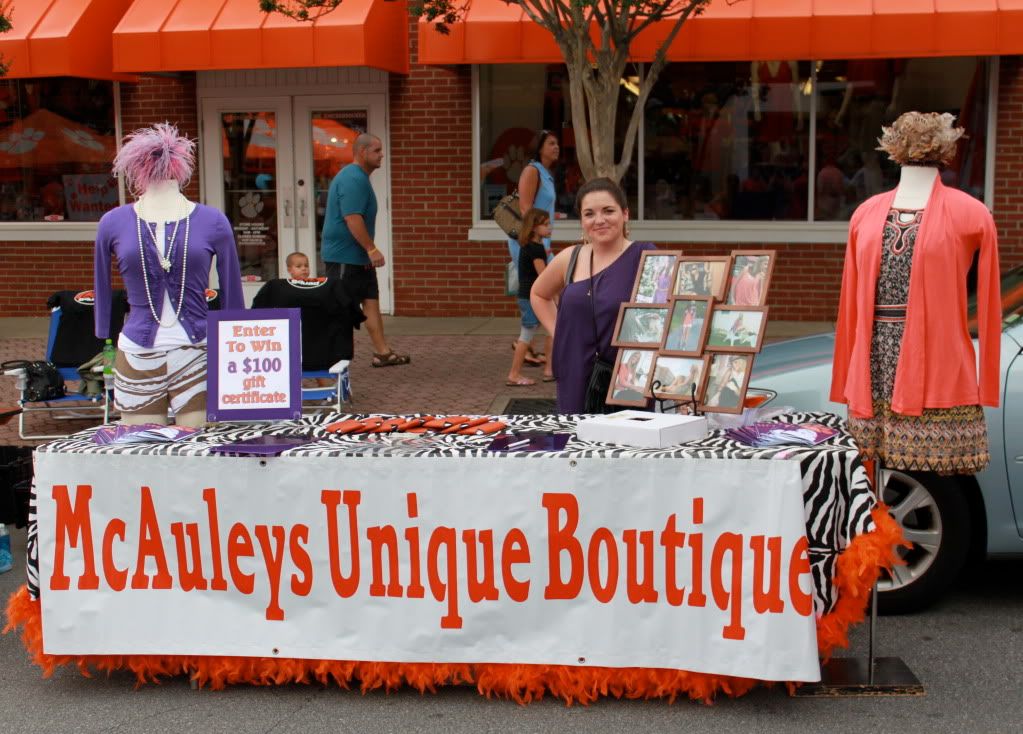 We were so hot when the festival began in hope of some shade and thirty minutes later we got a down pour.
Our car was parked about 3 blocks from our table where our clothes, framed photos, and other items we brought to set up were, so I ran to the car and drove to Asheton and Hayley to pick up our stuff. By the time we got all of our goodies and us into the car we were soaking wet. My romper was dragging to my knees, Hayley's white linen pants were stuck to her legs, and Asheton's Nu Bra had fallen off from the rain. Here is our picture afterward......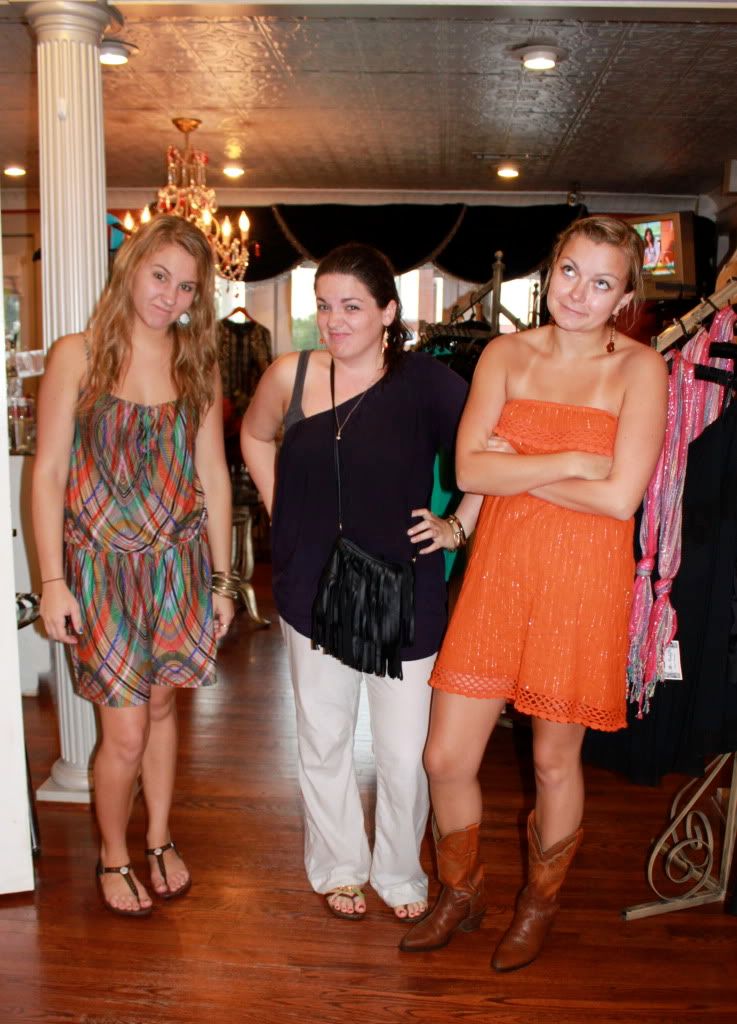 We wish the weather would have cooperated better with the festivities but, we somehow found laughter in it. If you are not soaking wet from the rain, this Envi Multi Print Romper, Purple One Shoulder Shirt and Trina Turk Antonella Dress are super cute game day outfits that you should check out!
<3,
Krissy