As we all know, some trends tend to get a little...well....out of hand. You know which ones I'm talking about! The ones that you observe and say, who EVER thought this would fly?! If it doesn't look good on Jennifer Aniston or Rihanna, it defiantly won't work for us regular people! The following are my 2 most hated fall trends (personal opinion of coarse!). For me, as a viewer, not a follower of the two, they are simply a recipe for disaster!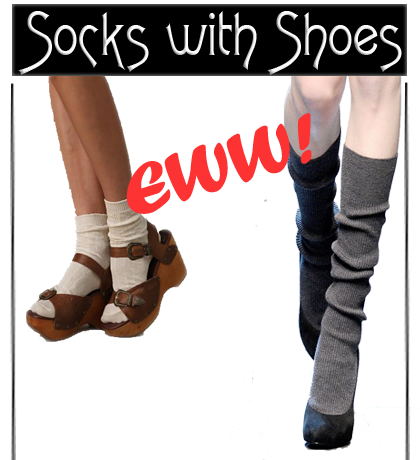 What man would be attracted to a woman wearing what she wore in the 4th grade? This trend really had me puzzled. I mean, the only person that could probably pull this off without looking out of the ordinary, for them, would be...Mary-Kate perhaps? I don't think this is a very smart trend-choice for all you style savvy divas. And if you think you are that fashion-forward girl that could "make this cute", why would you want to try?
Ok, so I'm not knocking all printed pants...but these extreme, loud, tacky ones? I love leopard print, and I even like leopard printed tights, but pants?! Thats a whole lot of leopard! Fran Fine (from The Nanny), and Peggy (from Married with Children) would be so excited to see the trend they inspired on Hollywood's finest! New Kids on the Block would LOVE Rihanna right now, and the Golden Girls would think Whitney Port took their couch cushions and made her pants out of them! Bottoms such as these can be very risky, especially if your on a date...or hoping to land one! YIKES! BEWARE OF LONG, EXTREME, BOLD BOTTOMS!
Out of all the trends for fall, I love them all but these! (I will post my 2 most favorite next week!)
Let me know what you think of the two trends, or what your most hated fall fashion is! Everyone is entitled to their own fashionable opinion:-)