Thanks to everyone who made it out to our first tent sale this past weekend! We still have goodie bags to give & a free t-shirt for purchases over $75! For those of you who came out, you know the food was delicious! We brought back everyone's favorite dish from our previous sale,
Kelin's Ranch Dip
, and also had a new dish, Buffalo Chicken Dip, that was voted another favorite from our customers and employees. Many people wanted the recipe so I will share it with you!
Buffalo Chicken Dip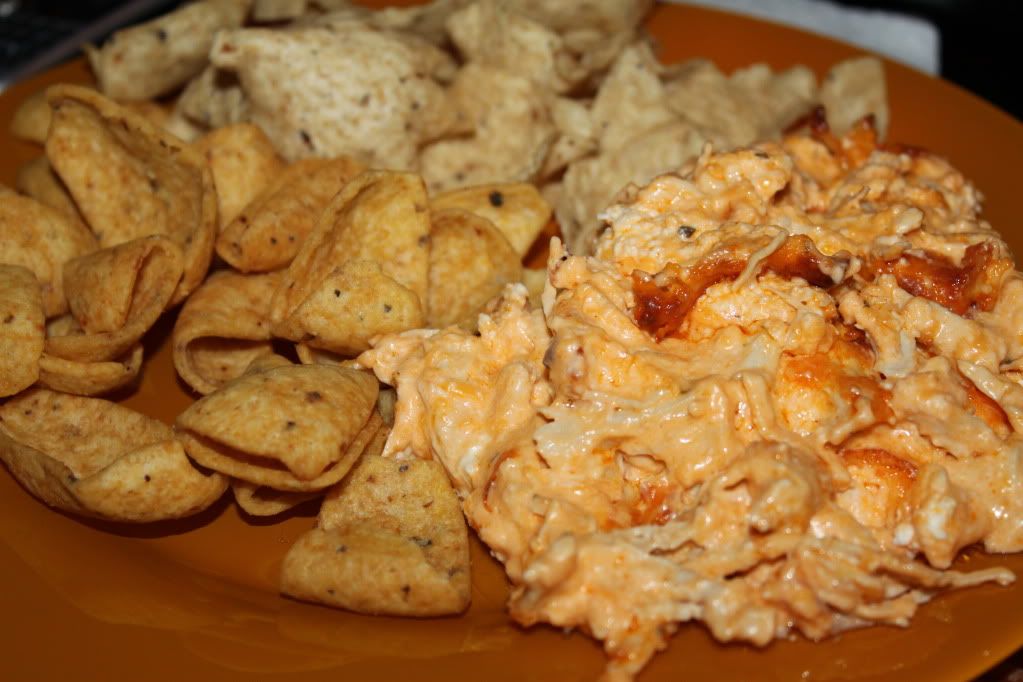 Ingredients:
3 chicken breasts
2 cups of shredded cheddar cheese
1 cup ranch dressing
1/2 cup hot sauce
8 oz. cream cheese
Scoops, celery, and/or fritos
1.
Boil the chicken breasts. Once they are done & completely white in the center, drain the water out and let the chicken cool. (If you want to skip this step, you can purchase a rotisserie chicken from the deli and move to step 2)
2.
Shred the chicken into small pieces. This can take a little while so hang in there!
3.
Mix all the ingredients together and smooth out evenly in a 9 x 13 glass dish. (You can also add a layer of shredded cheese to the top!)
4.
Bake at 350 degrees for 30 minutes. Enjoy!