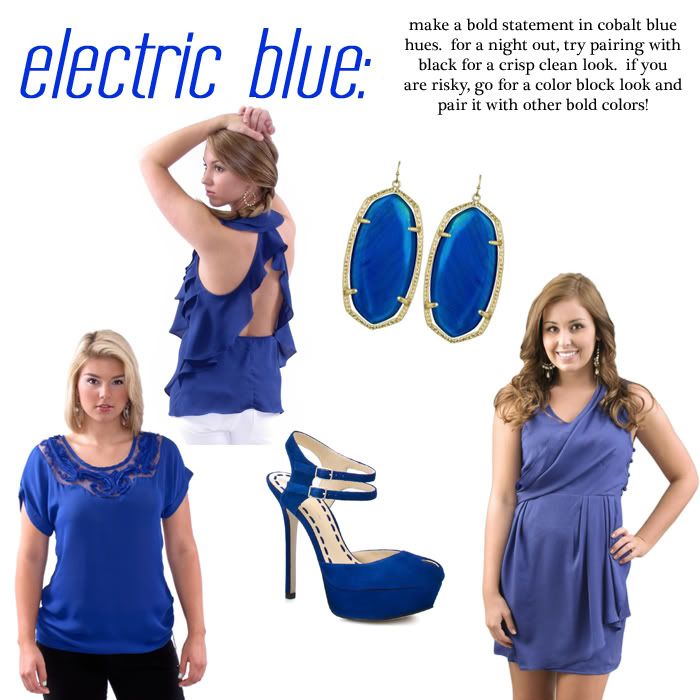 How to Wear:
Don't overdo your blue ensemble. If you plan to wear blue from head to toe, you will look like a lady smurf! Try to keep things minimal and simple. If you have a solid blue dress, like
pictured
, try nude shoes with gold earrings. If you are confident enough, pair it with bright colored shoes!
If you decide to pair with blacks, the cobalt blue is an easy color to wear. It is perfect for any occasion-day or night. It is versatile and can be worn to casual or formal events.
Whichever way you feel best wearing electric blue, it is sure to add a punch of color to your outfit and make you stand out in a crowd.
If you need help styling your outfit with your cobalt blue hues, comment here and we will help you out!