At our Clemson Tailgate set up at Friar's Tavern (the old Flip Flops), we saw a lot of boots worn with dresses and skinnies for the first time this season! The weather was perfect for this attire! If you still haven't come out and seen us, make sure you do because we give away free koozies! Also, don't forget about our Gameday Girls Contest. Send your pictures to krissy@mcauleysboutique.com
!
All sporting McAuley's!
Brooke working at our tailgate. Notice the Gordetto's on the table...we needed some munchies because we were craving pizza.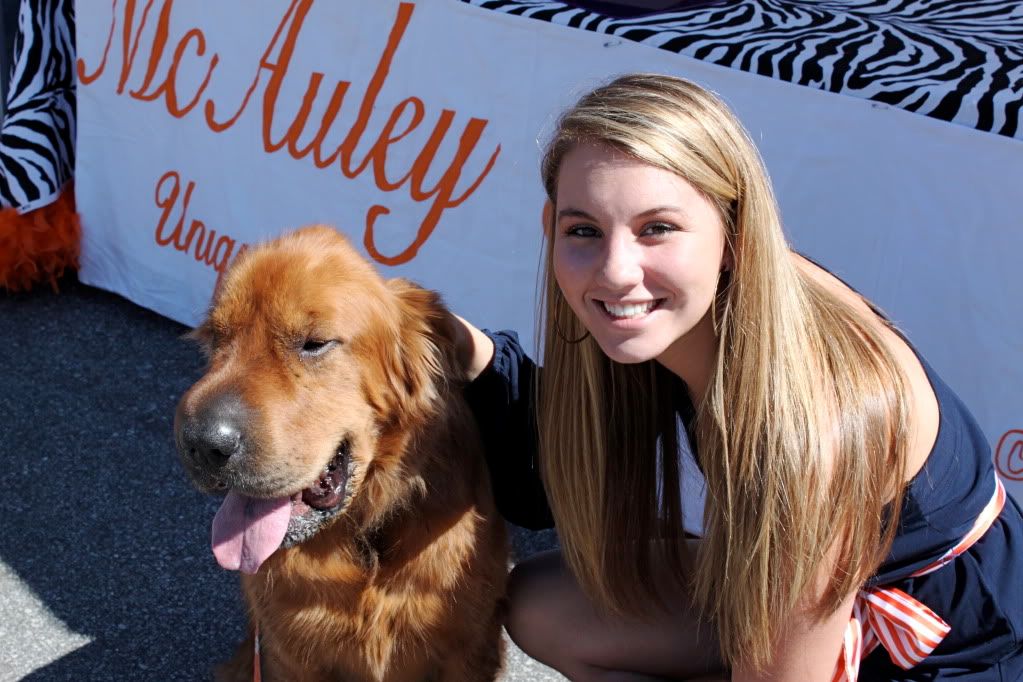 I found the coolest dog! It is a mix of a Sharpay and Golden Retriever. It's head was so big...I had to get a picture.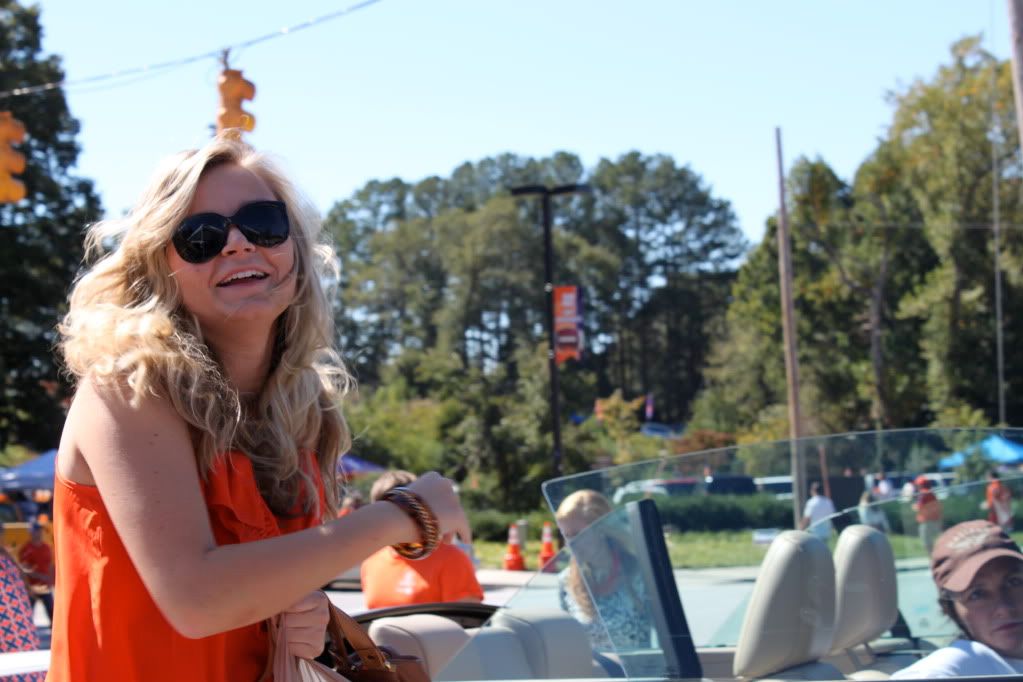 Oh la la...Asheton has arrived!! Brooke and I were excited Asheton came and hung out with us at the tailgate for a little while even though she wasn't working.
Brooke, me and Asheton all wearing our McAuley's attire. Brooke and I are wearing Judith March and Asheton is wearing an orange Nanette Lepore top with jeans. Notice our pop up dressing room in the background? :)
Leah, Ansley, Sydney, and Ashley tailgating at Friar's Tavern.
After craving pizza all day, Brooke finally got a piece! (from a Little Ceasar's box on the ground. sketch! hahaha) Obviously, she enjoyed it.