After a long week of hard work and creativity, we pulled it off!
This past Sunday we had a photoshoot that went amazing. Inspired by the Juicy Couture Ads, I had a vision of doing a fun and funky photoshoot that is totally different from any McAuley's shoot before. Missy and I spent hours on Thursday night styling the outfits, hair and make-up. We used Missy and Trey's huge Warehouse located in downtown Anderson, South Carolina.
The day started off a little rocky when our hair stylist had a miscommunication with how many models we would need styled and my camera was no where to be seen. The girls were at the salon for longer than we had expected but Hannah got them done and it didn't put us too far behind. While that was going on, I had misplaced my camera from using it the day before at our Clemson Tailgate. I started to panic but discovered it was at my house in Clemson which was at least thirty minutes away. There was no way I had an hour to spare and go get it so my amazing boyfriend drove it out to me. With that behind us, we were ready to go.
[
Katie Cotton
, the amazing make-up artist, touching up Tish Lish's lips.]
[Katie, Tish, Chelsey, and Ashley ready to go!]
[Taylor and Jake rockin' out]
[Tish, Taylor, && Chelsey about to do their cheetah/red shoot]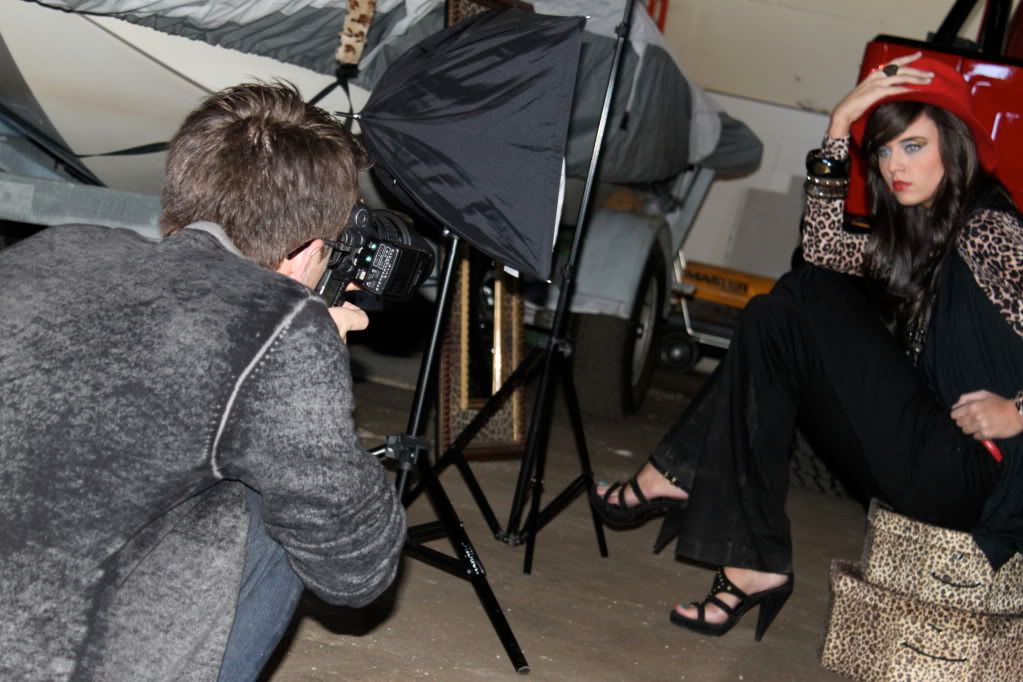 [Jake photographing the amazing Tish]
[Missy driving the Hummer out of the Warehouse. You can't even tell when it is in drive or park or anything, but she did it!]
[Me (looking like a boy in my pjs) photographing Tish.]
[Jake arranging Katie in the position he wanted her.]
[Chelsey posing as Jake fixes her scarf. The final product of this shoot is probably my second favorite.]
[Someone was sick! haha Taylor was hungover all day from the Clemson game and had to take a few sick breaks to lay and throw up. You can't even tell by the final pictures though and she still looked gorgeous!]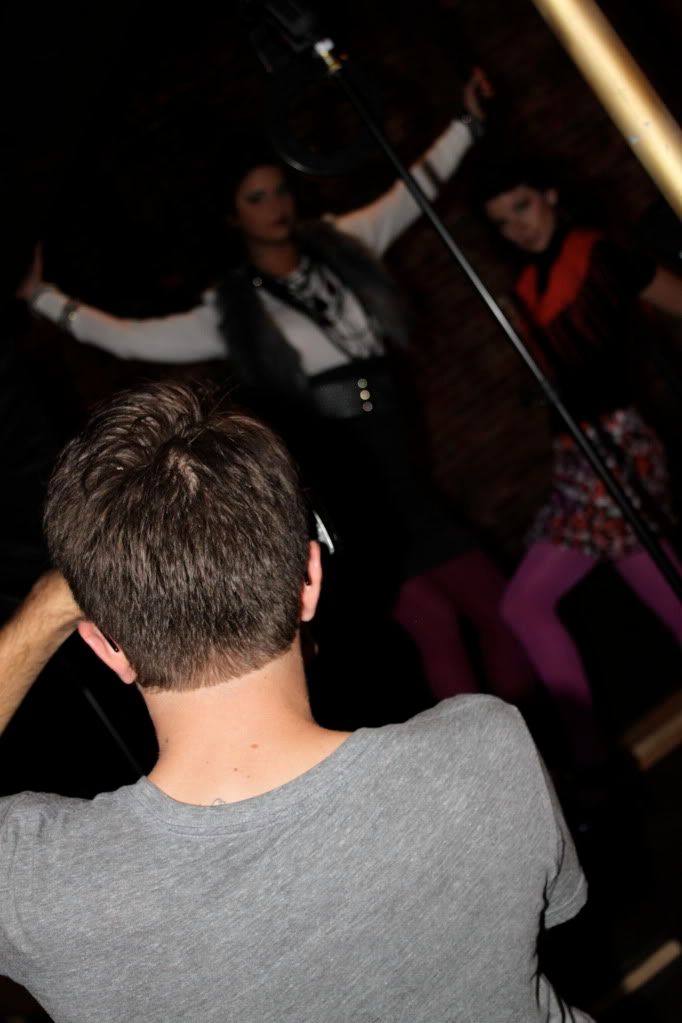 [Jake photographing Taylor & Katie.]
[Kelin, Missy & Jake after a hard days work.]
[Tish, Jake, Taylor, Ashley & Chelsey right before Jake had to leave for another shoot :( ]
All of this couldn't have happened without an amazing crew! All thanks to
Jake Simpson
, Missy Boggs, Kelin Quigley,
Katie Cotton
, Tish Lish, Chelsey Crookes, Taylor Solesbee, Ashley Martin, Ashley McAuley, Katie Barrs, and Hannah Johnson. Thanks for all your hardwork!