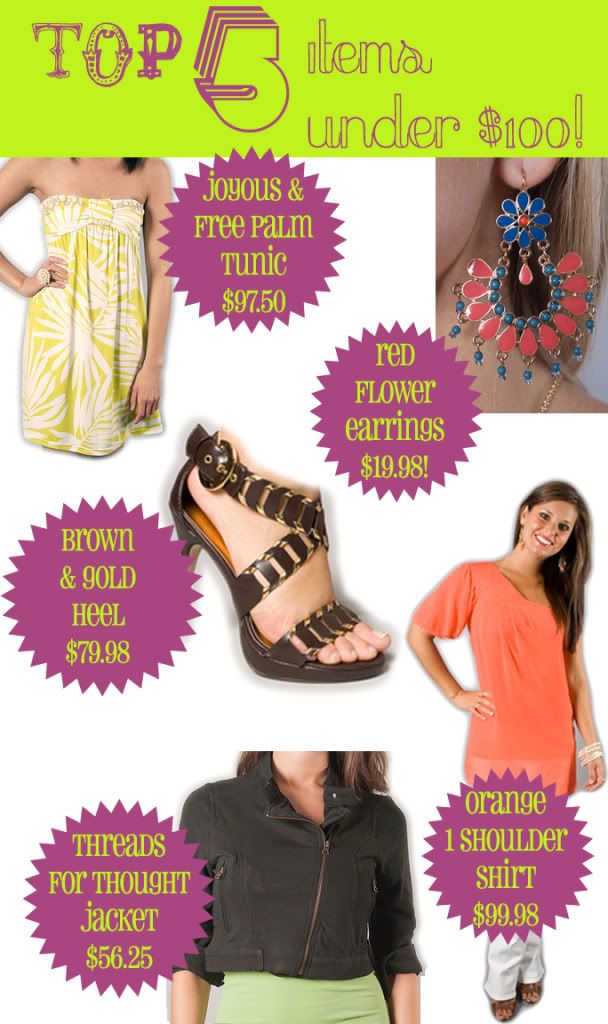 This can be worn as a dress, bathing suit coverup, or a shirt. You decide!
The bright palm print and the top embellishment with lots of beads gives it a luxurious summer look!
These follow all the latest fashion trend rules for earrings! This new style of chandelier earrings are big and bold! The bright colors are sure to get noticed no matter what style of hair you are wearing!
These are easy-to-wear heels because you can pair them with almost anything! Accessorize with gold jewelry, belts, or a clutch and you are ready to go!
Get this shirt fast! These flew out the door as soon as we got them in! The coral color works great on many skin tones! It is lightweight, gauranteeing a comfortable wear.
Rock this organic cropped jacket over a dress, tee, or tank! It is a great piece to have in your closet to layer over your clothes for a little extra warmth. You will find yourself wearing it more than you ever expected!