Siobhan & I went to the Atlanta Apparel Market last week and found some great clothes that we think you are going to enjoy this fall-not to mention some great denim!
Here is a sneak preview of some things you can expect to see in the store from Aryn K. They had some great cocktail dresses!!
Ok, Tolani lovers, here are only a few styles that we are bringing in the store! We had the middle dress in grey and orange mosaic but so many of you asked for it in the blue and pink so we are getting this color combo too! This is only a few styles because we have to save some for you to be surprised! If you want to go ahead and pre-order any of the styles let us know!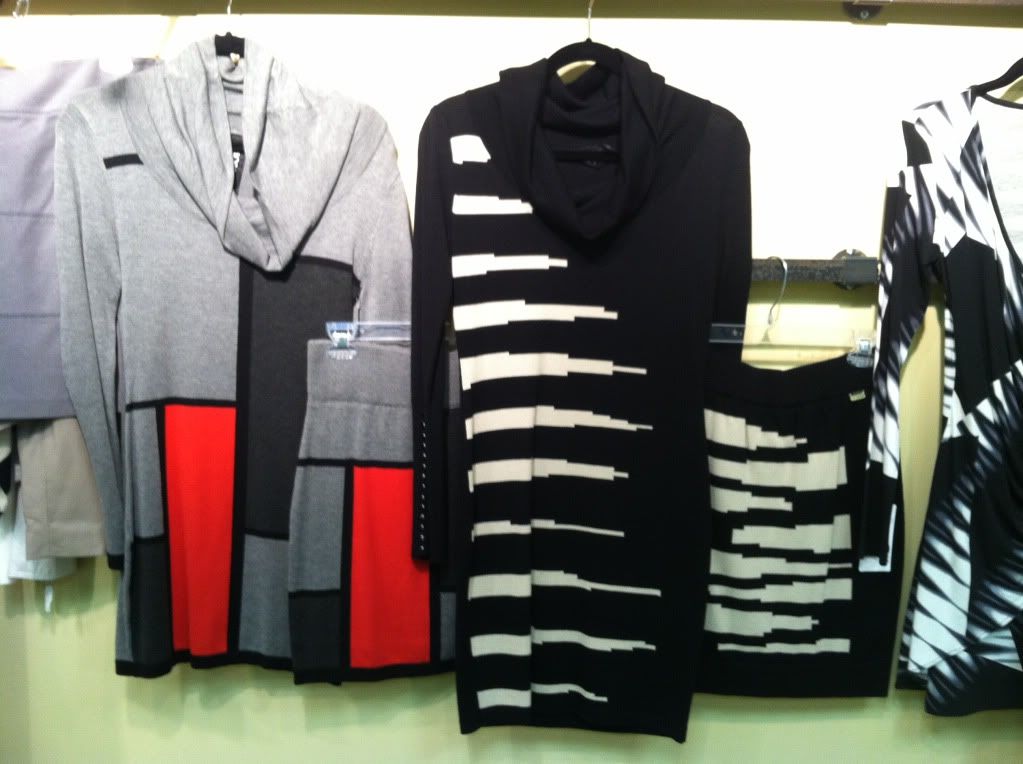 A NEW LINE!
We picked up a new European line called Sao Paulo. The luxurious material and great prices are something you can't find anywhere else! Great for pageant causal wear, homecoming court and other festivities coming up this fall. (This is just a sneak peak...we also have a few great Clemson gameday pieces!)