We only have one more Clemson home football game-that means only one more chance to come see our tailgate at Friar's Tavern & get a free koozie! This past week, we had lots of warm clothes & accessories. If you aren't dressed for the cold weather we have jackets, leggings, & scarves to layer on for warmth.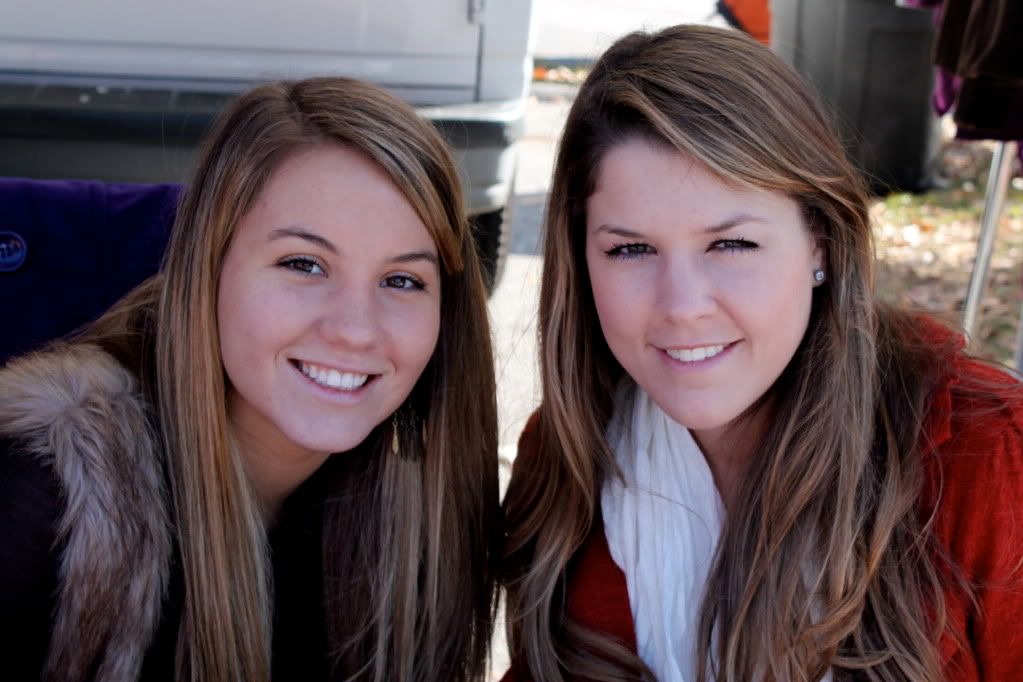 me & brooke working the tailgate in the cold weather.
me & brooke with some new friends.
these drunk guys were really into our tailgate & wanted to help us sell clothes...
brooke is wearing a new jacket from our junior line which is going fast so hurry & get yours! i am wearing one of our newest arrivals from judith march.

brooke's roommate just got a new puppy! we watched it while she went inside the game. it is half australian shepard & half huskie. so adorable, but still hasn't been named!
mary wearing judith march & holding the adorable puppy. we have 1 more of these dresses left! it can be worn for football games, to school, church, christmas parties & so much more!