We had our monthly store change yesterday. Asheton, Jenna, Brooke, Anna, Missy and I all worked together to redecorate the store. We will slowly be changing the look of McAuley's and hope you come by to check out our new changes! Also, let us know if you have any ideas of what you would like to see done. We would love you to send us pictures of you in McAuley's attire to krissy@mcauleysboutique.com , post them to facebook, or send them to 3312 Clemson Blvd, Anderson, SC 29623 so that we can add you to our new wall of customers!
New Judith March dresses!! This isn't even on our website yet!
Great clothes for pageants and homecomings!
Tweed. Black, White & Red. Always a great combination.
Another one of our new Judith March dresses that are not yet on our website! Come in the store before they are all gone.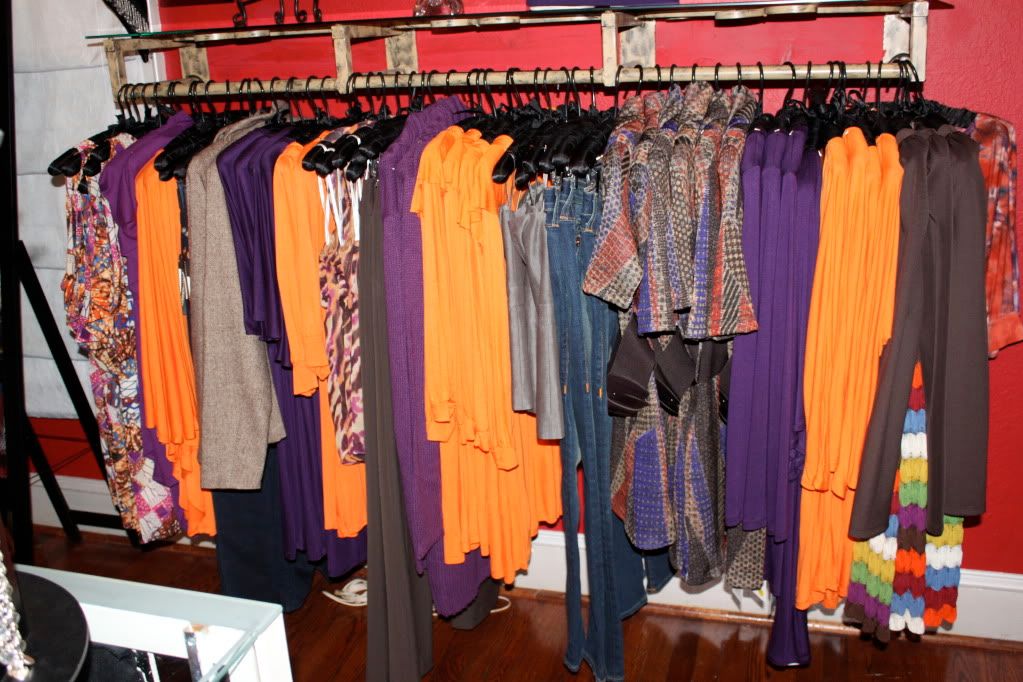 Lots of orange & purple for Clemson game this weekend!
We hope to see you in the store this week && remember to send those pictures!